Media Contacts: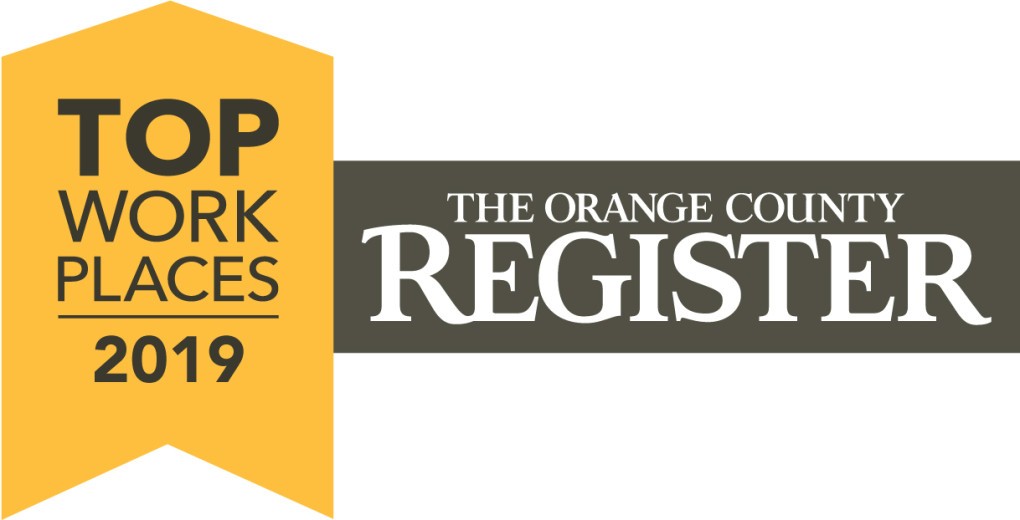 Sara Johnston
Jonathan Winslow
HKA, Inc. | 714-422-0919
sara@hkamarcom.com
jon@hkamarcom.com
The Orange County Register Names Carothers DiSante & Freudenberger LLP
One of Orange County's Top Workplaces

IRVINE, Calif. – December 17, 2019 - Acclaimed California labor, employment and immigration law firm Carothers DiSante & Freudenberger LLP (CDF) proudly announces it has been awarded a Top Workplaces 2019 honor in the small business category by The Orange County Register. The prestigious award rounds out a year of numerous accolades for CDF. The firm also was named one of the "Best Law Firms for Female and Minority Attorneys" in Law360's 2019 Glass Ceiling Report and one of Orange County's 'Best Places to Work' by the Orange County Business Journal.
"This has been a momentous year for CDF as we celebrate our 25th anniversary," said Marie DiSante, CDF founding partner and firm managing partner. "Our employees are the basis of our success; and we are honored to end 2019 with such a tremendous accolade from the Orange County Register."
The Orange County Register list is based solely on employee feedback gathered through a third-party survey administered by research partner Energage, LLC, a leading provider of technology-based employee engagement tools. The anonymous survey measures several aspects of workplace culture, including alignment, execution and connection.
"We are proud to have been honored this year by the Orange County Register," said Todd Wulffson, CDF Orange County Office Managing Partner. "For 25 years, we have been protecting the peace of mind of Orange County businesses, and we are pleased to be counted among its most aspirational workplace destinations."
CDF was recently honored during The Orange County Register's Top Workplaces Gala that was held on Thursday, Dec. 12, at the City National Grove of Anaheim.

About Carothers DiSante & Freudenberger LLP
For 25 years, Carothers DiSante & Freudenberger LLP has distinguished itself as one of the top labor, employment and immigration law firms in California, defending employers in single-plaintiff and class action lawsuits and advising employers on related legal compliance and risk avoidance. The firm has five offices throughout California – in Sacramento, San Francisco, Los Angeles, Orange County and San Diego. For more information, visit: www.CDFLaborLaw.com and find CDF on LinkedIn or Twitter to learn more about how the firm protects California employers. For access to timely alerts on the latest California labor and employment law developments, sign-up for the firm's blog by visiting: www.CalLaborLaw.com.

###
Related Attorneys: